Back to News
Drug Discovery: In Drug Discovery, it's About Time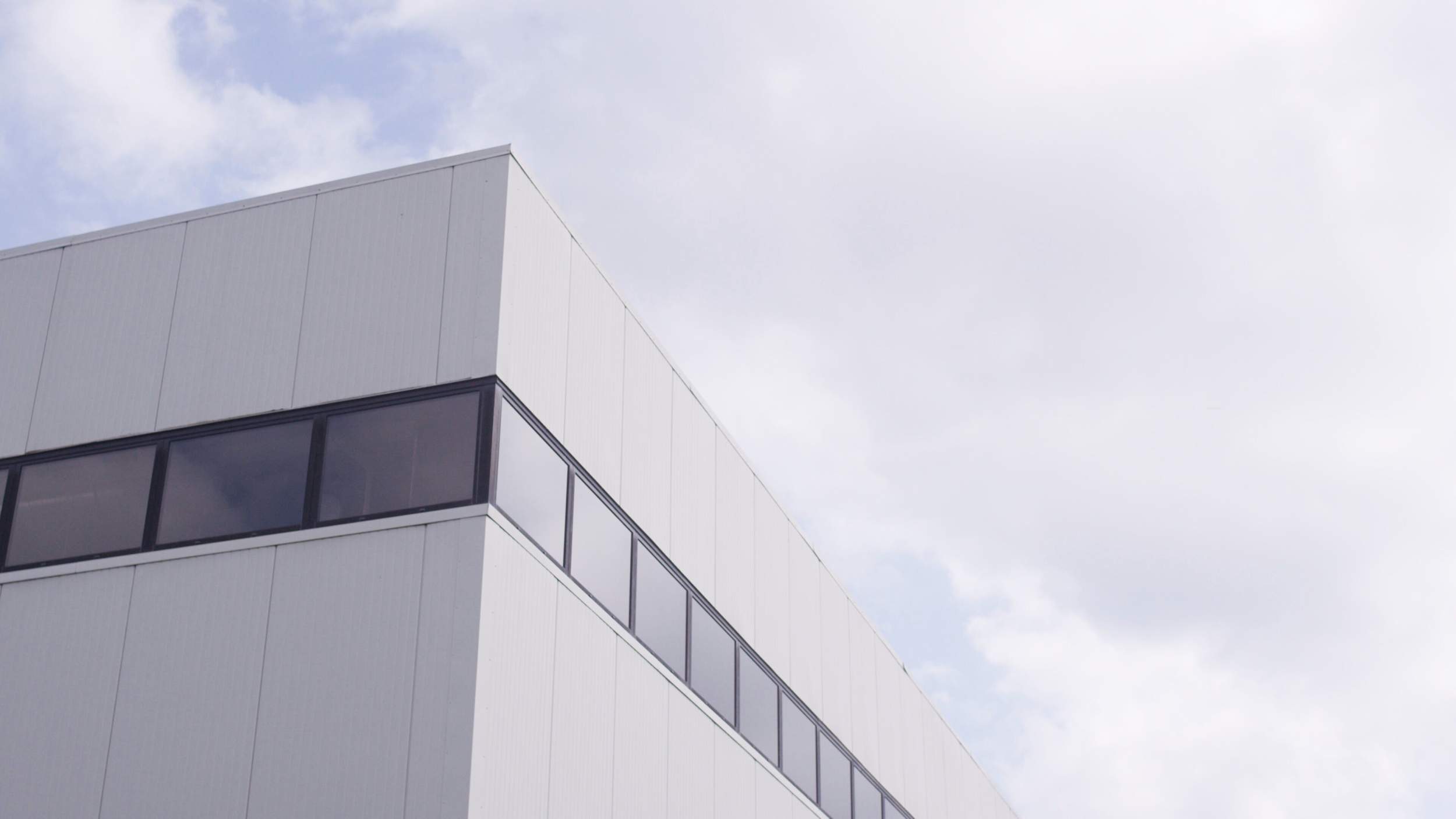 (All images in article courtesy W. L. Gore & Associates)
In new drug discovery, it's absolutely crucial to reduce development time, save steps in the process, increase yields, and keep costs under control. And it's not only good for business—bringing new drugs to market more quickly can improve or save lives.
Among the most pressing challenges is the capability of companies to screen and characterize proteins efficiently. Large pharmaceutical companies and small biotech firms alike look for ways to improve this process and save time.
In response to that challenge, some companies have introduced new technologies to speed up protein screening.
This article takes a look at three companies, and the technologies and processes that each have developed to save time in biopharmaceutical drug development.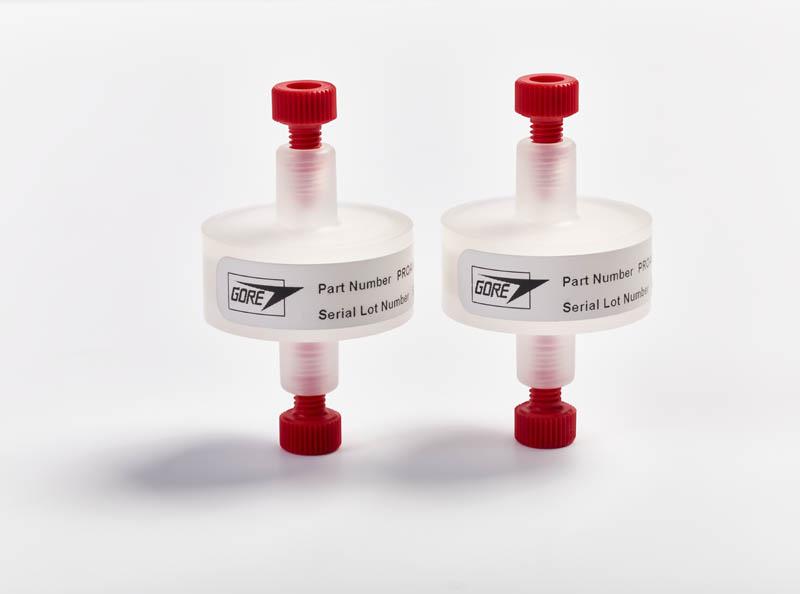 Their varied approaches to saving time—time to get to the clinic, time to get critical information about the proteins under consideration—and their willingness to evaluate new technologies in long-established processes like chromatography is a story that reveals the innumerable paths scientists are taking towards a single goal of reducing the time required to get medicines and therapies to patients.
One company, W. L. Gore & Associates, has introduced technology in drug discovery specifically for the affinity chromatography step in antibody capture, where long column residence time was simply an accepted inconvenience.
Gore is a material science company that works to solve complex technical challenges in demanding environments.
A second company, CRO Aragen Bioscience, has implemented a strategy to examine every step in their delivery process to customers, and removed minutes, hours, and eventually days from their antibody purification platform by applying chromatography technology.
A third company, Texas-based CDMO iBio, a bio-therapeutic manufacturer, has found a way to cut the time to determine protein characteristics and deliver decisions down to four weeks, and has helped innumerable drugs get to clinic much faster.
The three firms, all coming at the time challenge from different angles, are aiming to help biopharmaceutical manufacturers reduce the time required to bring the next potential promising drug compound to market.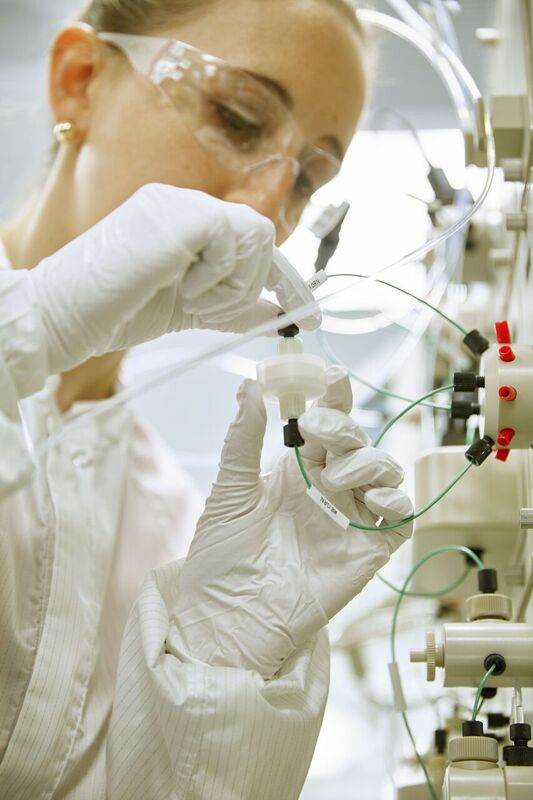 Protein capture for drug discovery and research applications.
Chromatography Growth
From its labs in Maryland, Gore developed the GORE Protein Capture Device with Protein A. This is a membrane-based chromatography column that has been shown to reduce the turnaround time for screening proteins. In comparison to existing agarose bead technology, it yields equivalent capacity at six to 10 times the speed.
Potential users for the device would be companies that want to purify multiple monoclonal antibodies (mAbs) and identify ideal candidates quickly, or who want to improve platform process time. One CRO was able to use the device to improve turnaround time for harvest, purifying, and formulating immunoglobulins from five to seven days to three to four days (see below).
Unlike traditional resin bead technology, the protein capture device utilizes an expanded polytetrafluoroethylene (ePTFE) membrane composite as opposed to resin beads.
This technology provides high binding capacity at short residence time (high flow rates) and improves the speed of mAbs purification. The combination of speed and capacity may result in highly concentrated elution pools. That in turn can offer drug discovery scientists the potential to skip a downstream concentration step when focusing on time elements.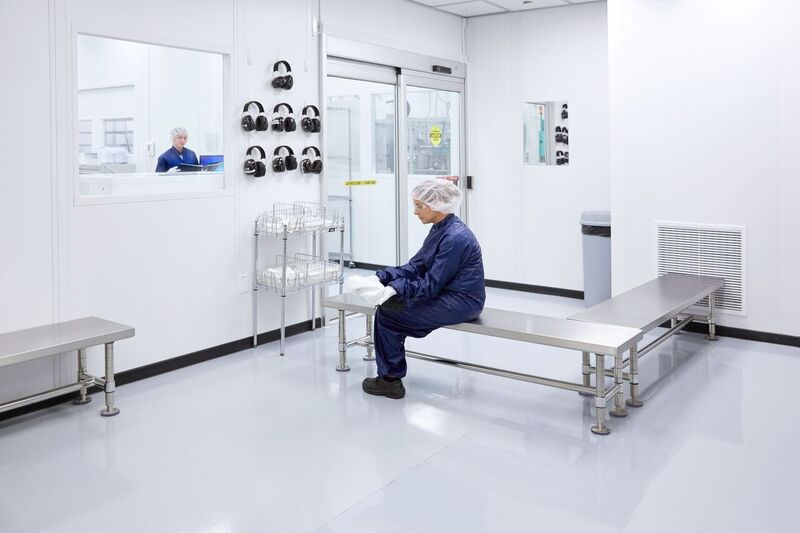 Worker prepares for cleanroom operations.
Antibody Purification Time
Aragen Bioscience is using a new technology to express, purify, and characterize mAbs and protein targets more quickly. Previously, it took the company from five to seven days to do so.
By utilizing the Gore device, the company said it reduced the purification time from five to two and a half hours. When they used two 3.5mL devices in serial, Aragen was able to purify one liter of harvest in two and a half hours versus five hours using a traditional 20mL agarose column.
Aragen also was able to eliminate the complicated concentration step in formulating antibodies. The company's clients typically call for a final concentration from 5.0 to 8.0 mg/ml which, including dialysis, could take upwards of two days.
The concentration of the elution achieved with the new technology was within the targeted range of 5.0 to 8.0 mg/ml after purification, allowing Aragen to skip the concentration step. This reduced the time-consuming formulation step from two days to half a day.
With the rapid production platform, Aragen now can complete cell harvest clarification, protein A purification, and formulation in only two days. The company has been able to use the same process to turn around transient and stable cultures in four days.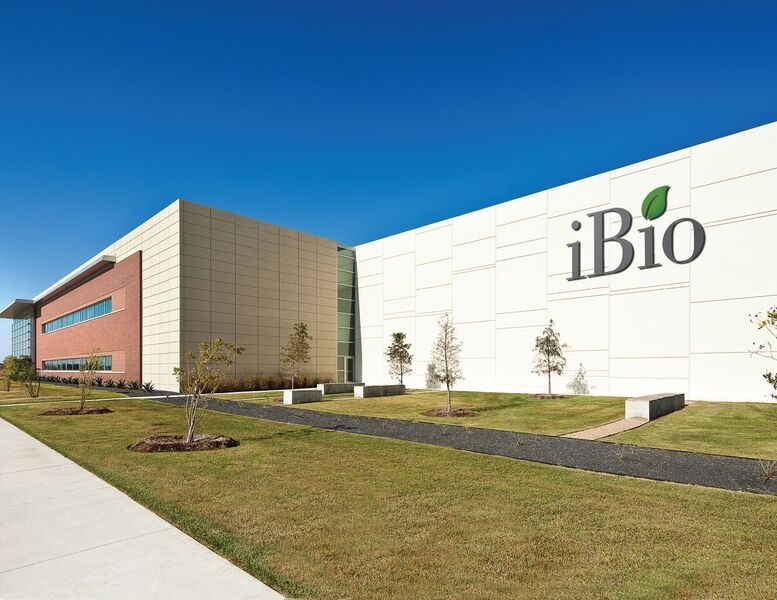 From Lab to Launch
In College Station, TX, CDMO iBio is using plant-based technology to develop difficult proteins and help clients get to the clinic faster—in many cases, cGMP material completely ready for pre-IND discussions.
Using a transient expression system (no GMO plants) as a manufacturing platform, iBio can eliminate the many months required by technologies that use mammalian cells to find high-producing, stable cell clones.
Desired genes are introduced into plant leaves with an automated vacuum infiltration system. Engineered vectors containing a target sequence are transferred to an Agrobacterium sp host that introduces the vector DNA to the nucleus of the plant cell.
Over the following week or less, the protein synthesis of the plant is dominated by translating recombinant viral vector mRNAs resulting from the agrobacterial infiltration into target proteins. Biotherapeutic proteins can be accumulated in gram quantities per kilogram of plant tissue—again, all in less than a week.
And scale-up to make use of this large capacity CDMO (300 kg capacity) is straightforward because, as iBio President Dr. Barry Holtz says, "the plant is the bioreactor." Scale-up complications found in moving from Phase I through to manufacturing are eliminated—"you just grow more plants" to generate the required kilos of drug product.
iBio has assisted early stage companies working with monoclonal antibodies to achieve faster results.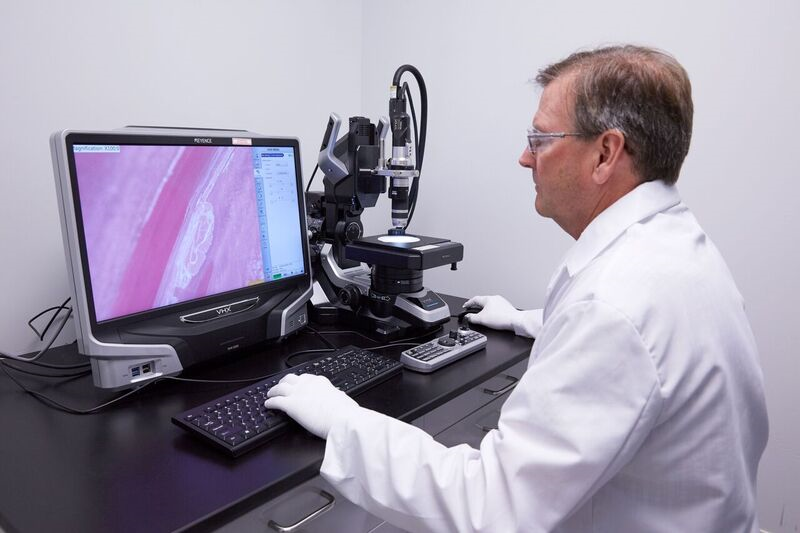 Microscope capture at Gore facility in Elkton, MD.
Conclusion
To be sure, the above technologies only address steps in a much larger, more complicated process. Their main application is in the rapid development of small-batch compounds for specific clinical trials, or to screen proteins more effectively. They also may move early stage or orphan drugs into clinical production sooner.
In the pharmaceutical industry, the whole development process requires better orchestration of its steps and processes. By reducing the time required to develop, screen, and capture proteins, further downstream savings can be realized.
The cascading benefits from innovative processes can be felt throughout the development cycle, enabling promising medicines to reach consumers more quickly, while reducing the costs for the companies developing them.
Source: https://www.drugdiscoverytrends.com/in-drug-discovery-its-about-time/
Contact
E: corpcomm@aragen.com